Contents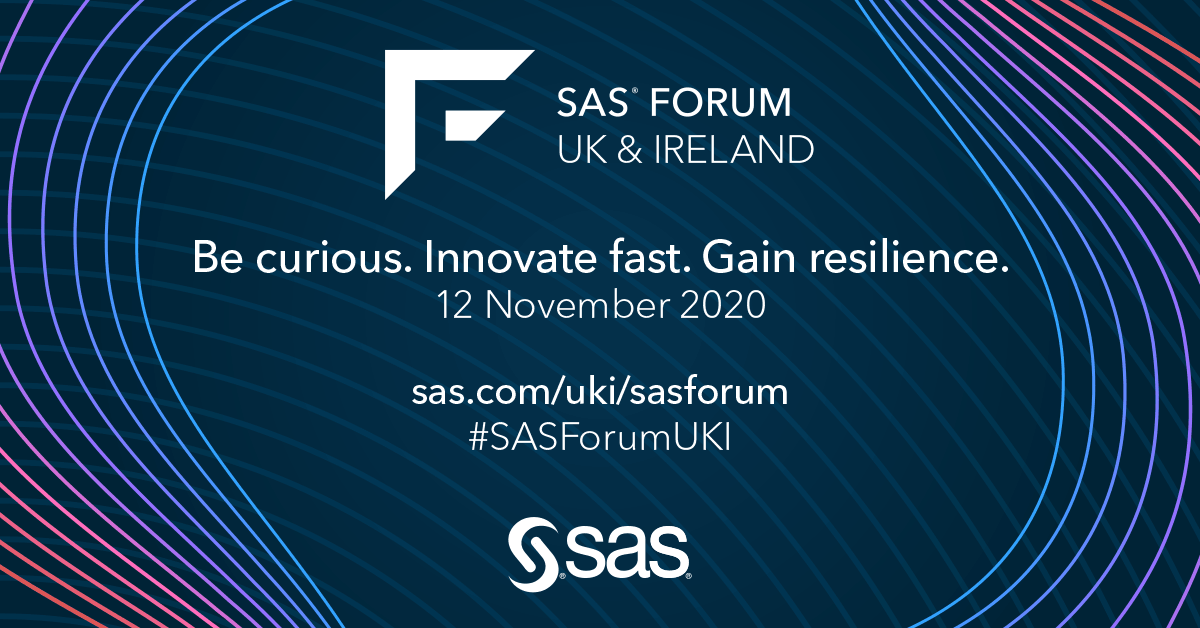 (Source = https://www.sas.com/sas/events/uki/sasforum.html)
UK&I 2020 SAS Forum
Registrations for the 2020 UK&I SAS Forum are now open.
In case you are interested in finding out more about SAS Institute and it's analytics capabilities, you are welcome to join this year UK&I forum completely for FREE. As part of this free event, you will be able to attend interactive sessions with the UK Data Science team and get to know some of our solutions for our customers. The full agenda for the event can be found at this link.
This year Keynote Presenters:
Jim Goodnight
Oliver Schabenberger
Charles Senabulya
Mark Smith
Kate Russell
I will also be taking part in this event, I am looking forward to seeing you there!
Contacts
If you want to keep updated with my latest articles and projects follow me on Medium and subscribe to my mailing list. These are some of my contacts details: