During this event in partnership with the University of Southampton Artificial Intelligence Society, I presented "An Introduction to AI-powered Microsoft Tools". Differentent Microsoft Azure technologies have been introduced such as:
Azure Machine Learning Service
Azure Machine Learning Studio
Auto Machine Learning (ML)
Azure Internet of Things (IoT)
Additionally, also some research topics such as Bias, Interpretability and Ethics have been briefly introduced.
A summary article of this event is available on this article written for freeCodeCamp.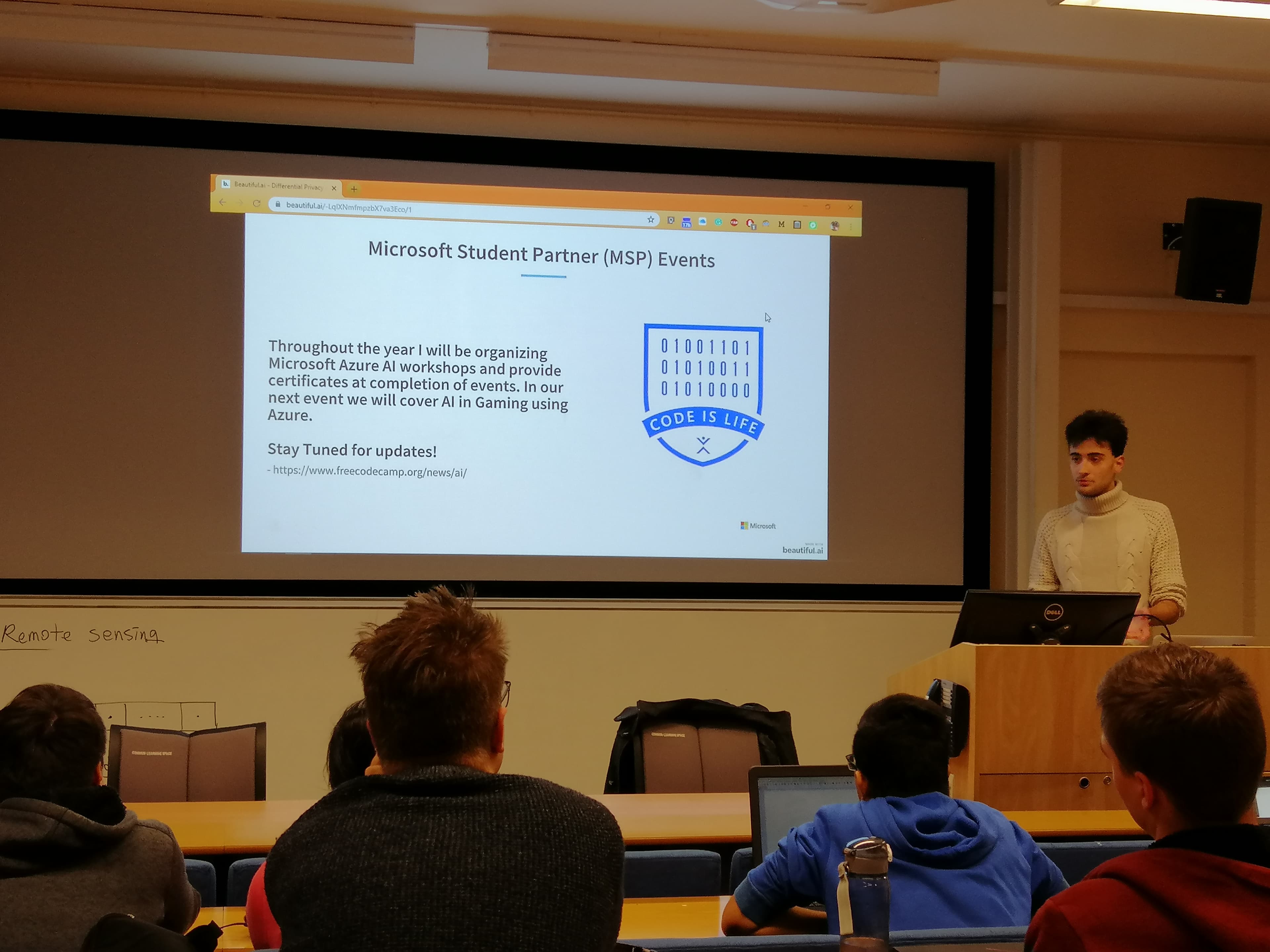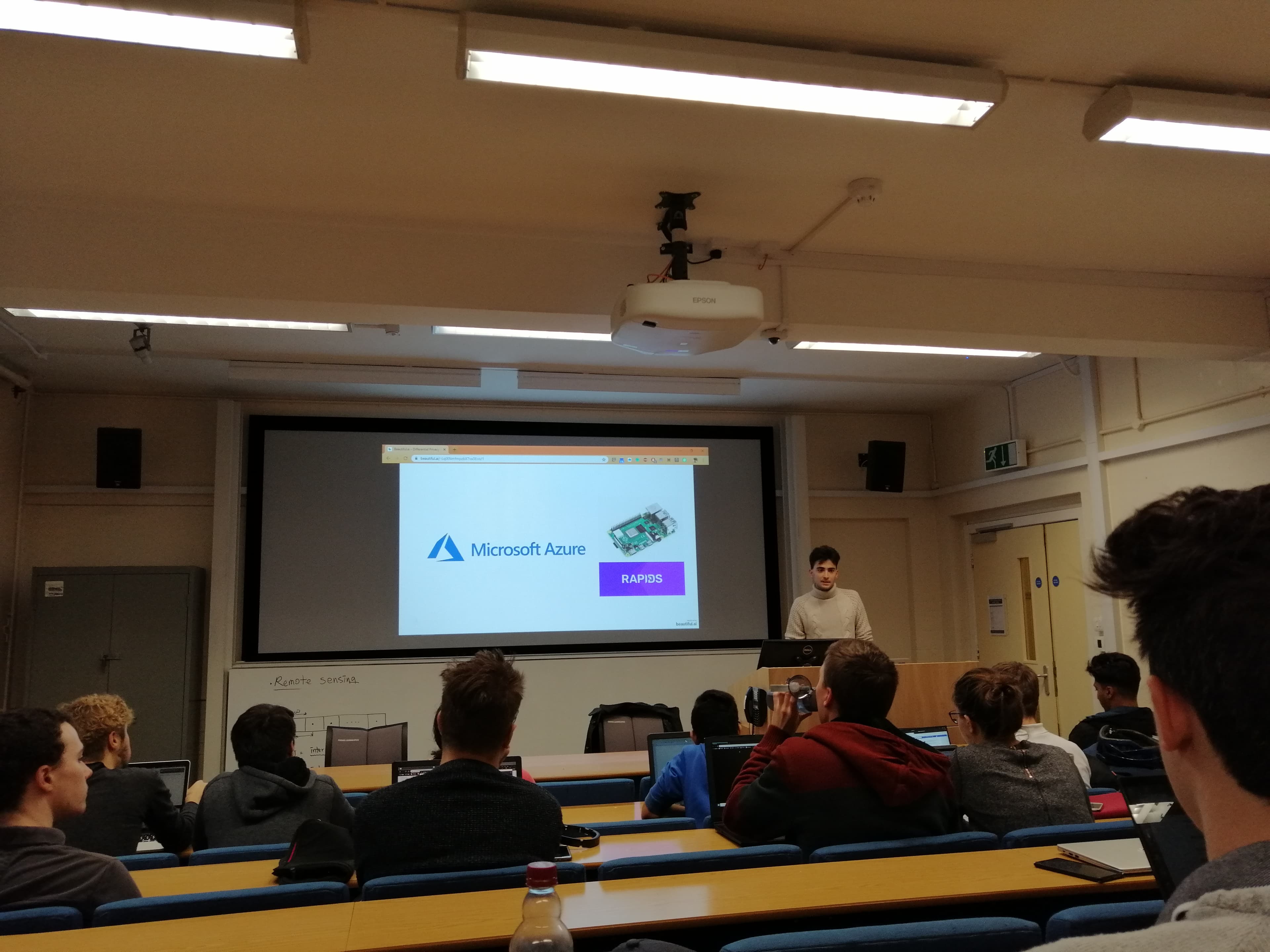 A certificate of membership to the Microsoft Student Partner programme, is available below: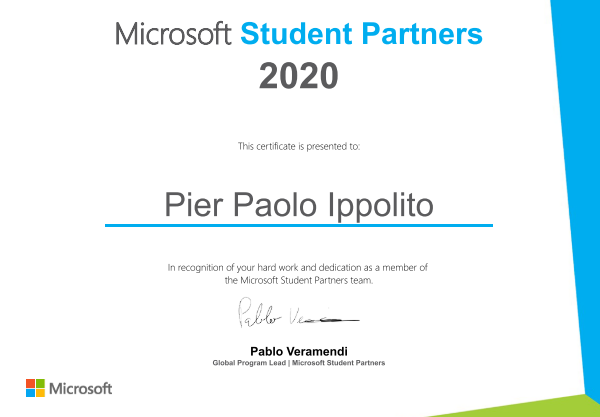 Contacts
If you want to keep updated with my latest articles and projects follow me on Medium and subscribe to my mailing list. These are some of my contacts details: